Virtual Classrooms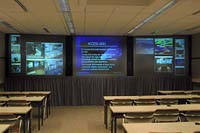 Due to rising traveling cost and delays which result from overbooking, crowded lines, virtual classrooms are the wave of the future. Both presenters and viewers are taking advantage of WebCast2You's secure educational platforms. WebCast2You offers intellectual property security features. With the security features protecting intellectual property, presenters and lecturers are willing to convert to web-based training and reap larger benefits as they access larger markets.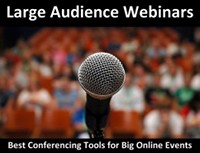 Many professionals require continuing educational units (CEU's) to keep up with licensing or re-certification. These professional requirements are an important aspect of trainer revenue. In the past, traveling, auto rental, hotel, and out of pocket meal expenses have caused many to give up their professional certifications.
Many companies are feeling the economic impact and have reduced educational budgets. WebCast2You offers solutions to meet both the needs of the professional and the trainer. For a limited time, we are offering those who sign up now, free server space to advertise your classes. Server space allows students a central location to select from featured trainings. Recapture time, printing, and travel expenses by becoming a WebCast2You trainer today. Call now and our sales team will reserve your trainer catalog space.
Real Benefits
Presenter(s)
Social Networks
Our Newsletter