Live Web Stream Conferencing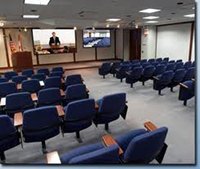 Although many lecturers and presenters have been aware the markets are shifting towards web based conferencing, many have resisted the pressure due to lack of intellectual property securities.
Today, WebCast2You is a leader in protecting intellectual property. Many features have been implemented into our platforms allowing presenters to share necessary document without the fear of these documents being stolen. We at WebCast2You understand their intellectual property has been the engine to generate necessary income. Other concerns are competitors collecting selective documents and implementing them as their own. WebCast2You has resolved these serious concerns for our clients. For more information, please feel free to contact the sales office at: sales@webcast2you.com or call (413) 569-8811.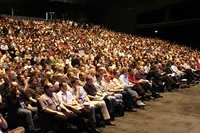 Many conference speakers have seen the attendance shrinking over the last several years due to participant budget restrictions. Companies have also been hit hard and as a result continuing education budgets normally set aside for worker training has also suffered. What are conference speakers doing about this decline in attendance? They have been focusing on meeting the needs of their clients by increasing their traveling schedules at the cost of family and marriage. WebCast2You has developed tools that allows the presenter to still be placed in front of its audience without the travel. As a result, our clients have been able to offer trainings to a wider audience. For more information, call our conference department at: (413) 569-8811 or email us at: sales@webcast2you.com
Real Benefits
Presenter(s)
Social Networks
Our Newsletter