Helping Companies Go Green, Save Green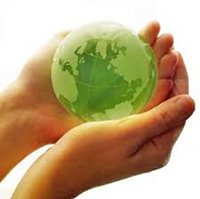 Travel related to staff meetings and employee education can consume a great deal of time and fuel. Fuel usage contribute to cabon emmissions. By utilizing any one of WebCast2You, Inc.'s web-based training and educational platforms, time and fuel cost are recaptured and company carbon footprints are reduced. Its a win-win - company growth without a negative impact upon the environment.
Together we can each do our part by preserving limited resources and reducing carbon emmissions while spending less for necessary training.
CONTACT US
For more information, or a free demo, call a WC2Y sales specialist at: (413) 569-8811.

In the News
June 23, 2011
Improve your streaming message with overlays. Overlays allow your viewers to follow along and stay connected with your message. With WC2Y's cutting edge solutions, your viewers will enjoy a smoother web-streaming experience. By joining the WC2Y family, your viewers will enjoy a quality stream in "FULL" screen mode.
Call sales to inquire into the WC2Y multi cam features.
Social Networks
Our Newsletter